2023 Popular Tatami Patches
Tatami patches This tatami fabric can be mixed heat transfer vinyl, silicone heat transfer stickers, flock heat transfer stickers, etc. to do patches
Tatami patches-tatami fabric as background+silicone heat transfer stickers/flock heat transfer stickers/sublimation paper/heat transfer vinyl
01. What colors of tatami fabric as a background?
Yes, welcome to use different tatami fabric as a background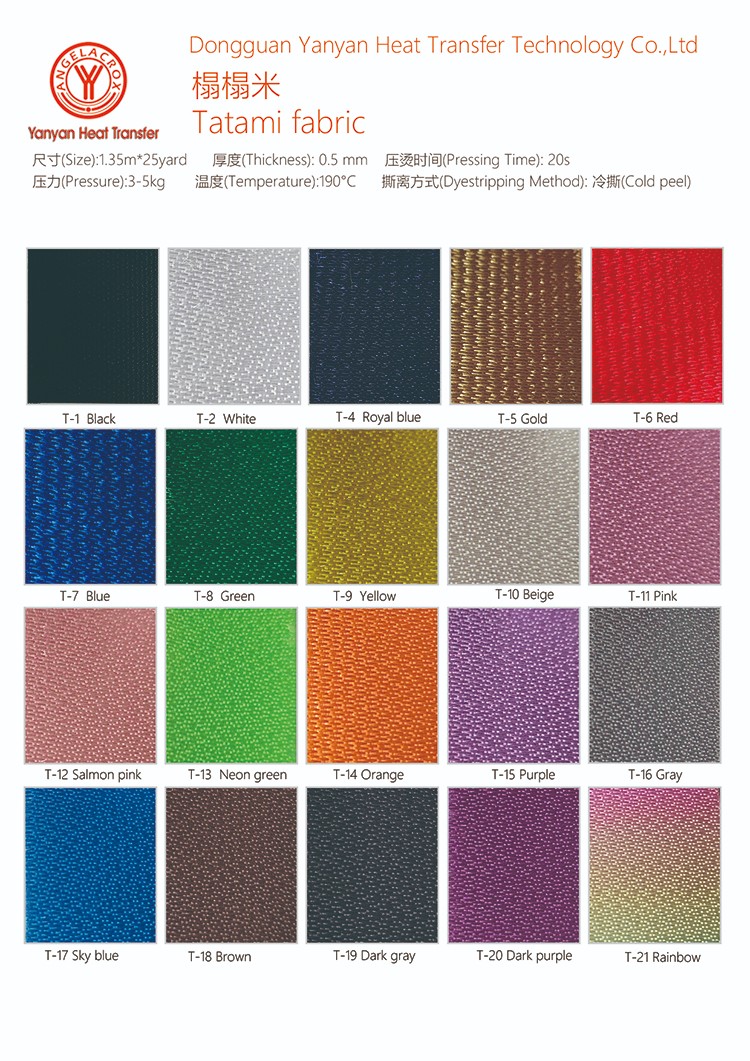 02. What type of heat transfers for the surface?
(1) this tatami fabric can be mixed heat transfer vinyl to do heat transfer stickers, used for T-shirts, hats, bags, etc.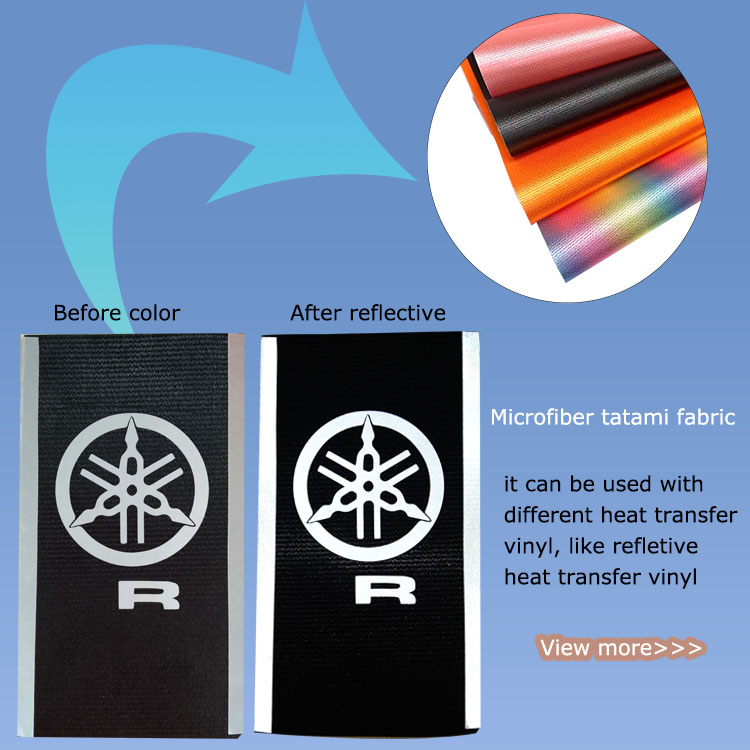 (2) tatami fabrick can be mixed flock heat transfer stickers for fabric: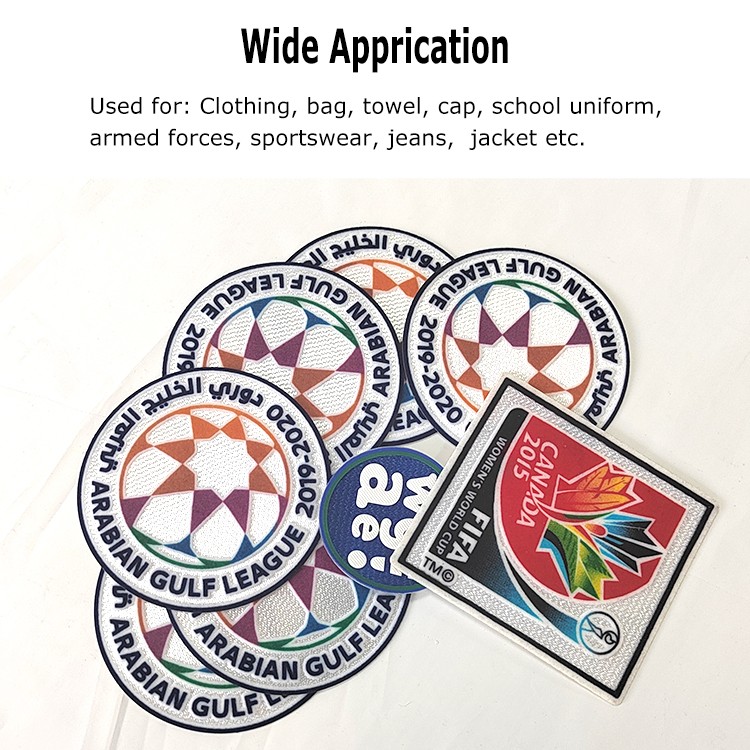 (3) tatami fabrick can be mixed silicone heat transfer sticker for clothes: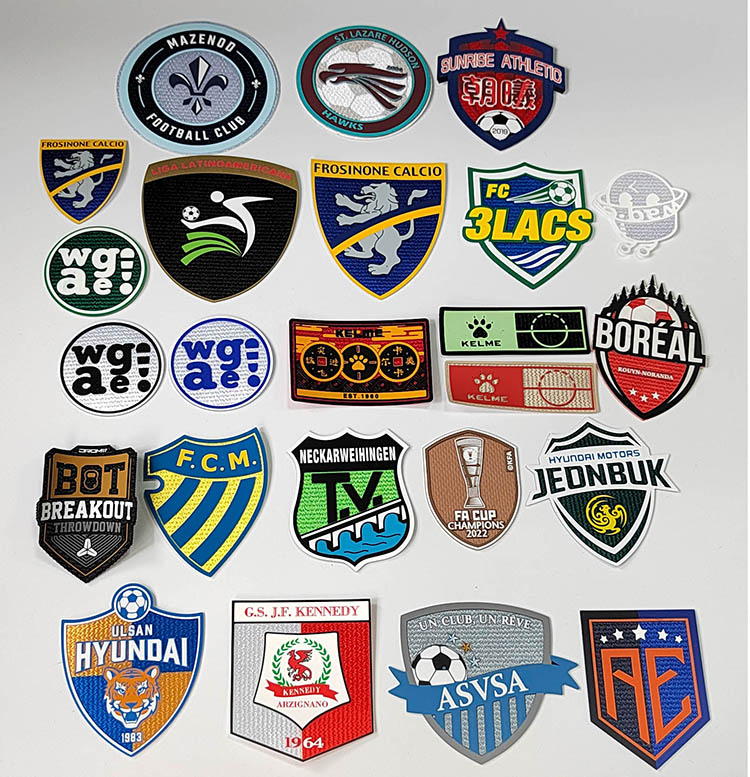 (4) tatami fabric can be mixed sublimation paper to do heat transfer stickers for T-shirts, bags, caps, hats, etc.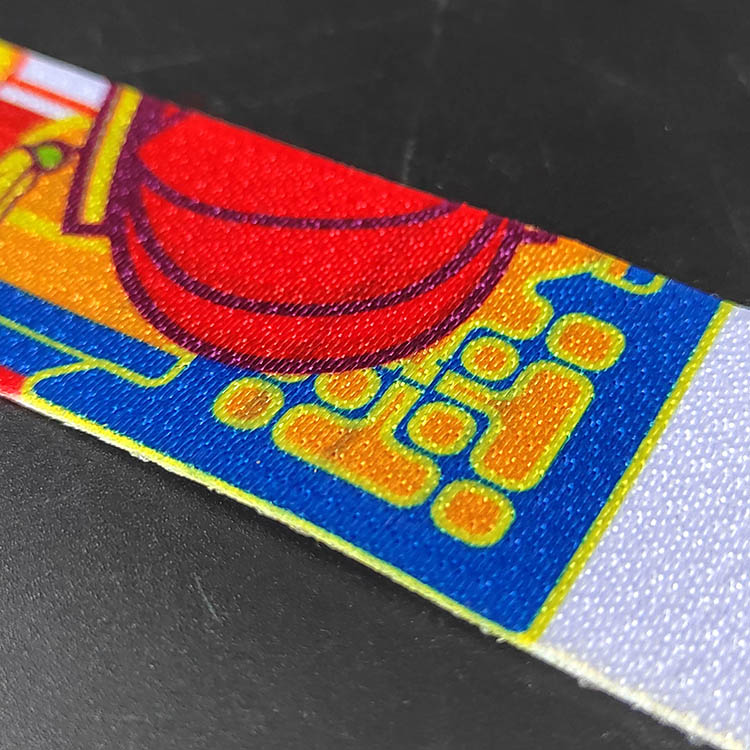 Transfer Condition
Temperature: 135°-150°

Pressure: 4-5 kg

Time: first front heat press 5 seconds to set a correct position at clothes; then backside heat press 10-15seconds.
After ironing, waiting for the patches to cold down, and then tear off the film on the surface.
If you are looking for custom patches for your sports clothing or hats.
Welcome to contact us to get more information: Whatsapp +86 15338374430
Heat Transfer Printing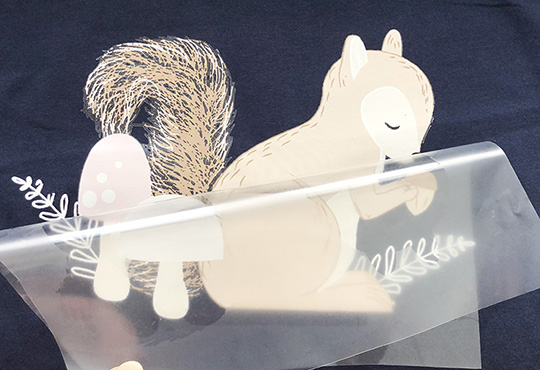 We are the Heat Transfer Printing factory. We are specialized in sales and production of Heat Transfer Printing manufacturers. We provide Heat Transfer Printing wholesale and provide customized production. Our products are generally sell to Europe and the United States and Amazon, choose us, you will have the following advantage: can be small order, variety, high quality, quick delivery, good price.
We are a professional enterprise engaged in the production, development and sales of heat transfer materials and heat transfer processing. The company is located in Dongguan, Guangdong, the world's manufacturing capital.

Meanwhile, in the increasing pursuit of textile safety, our company's products have passed SGS, OEKO-TEX International Environmental Textile Association certification.

Based in China, supply to the world.Low Price,High Quality. Welcome to contact us for free samples.