How to use the flock heat transfer vinyl on clothes?
Does this article introduce how to use the flock heat transfer vinyl on clothes? I'll explain the step one by one: the design on the computer, cutting the logo; weeding it, heat transferring the logo on the clothes, etc.
What is flock heat transfer vinyl?
Flocking heat transfer vinyl is a special type of heat transfer vinyl, its surface has a furry effect, it feels very soft, and it has a raised effect when it is hot stamped on clothes.
The color of flocking heat transfer vinyl can be divided into pure color and pattern. The size of a roll of solid color flock heat transfer vinyl is about 50cm * 25m/roll, while the product size of pattern flock heat transfer vinyl is about 50cm * 20m/roll.
2. How to use the flocking lettering film?
The first step: first use AI design software to design the pattern on the computer, or directly draw the pattern you want on the flock heat transfer vinyl;
Step 2: Next, use a cutting plotter (thickness < 0.2mm) to engrave the pattern, and a flock heat transfer vinyl > 0.2mm requires a laser machine to engrave the pattern; if you want to DIY the pattern by hand, just cut the pattern with scissors.
Step 3: Easy to weed( Weeding the rest of flock heat transfer vinyl)
Step 4: Use a heat press machine to heat transfer the pattern onto the clothes. Note that the temperature is adjusted to 160°C, and the pressing time is 15s. The dyestripping method is: cold peel (that is, after cooling, tear off the protective film on the pattern)
Finally done.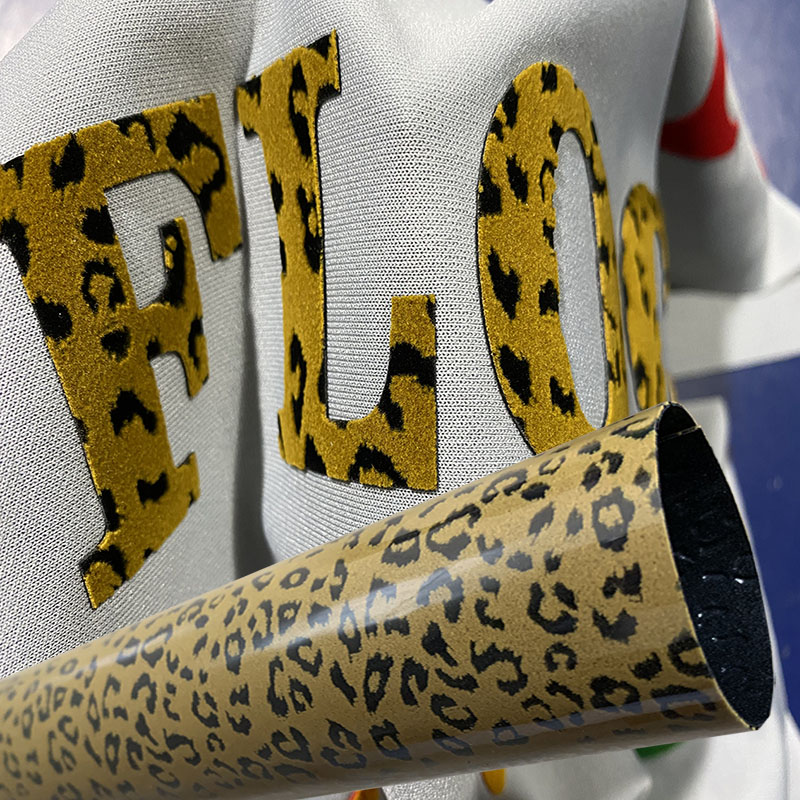 Heat Transfer Printing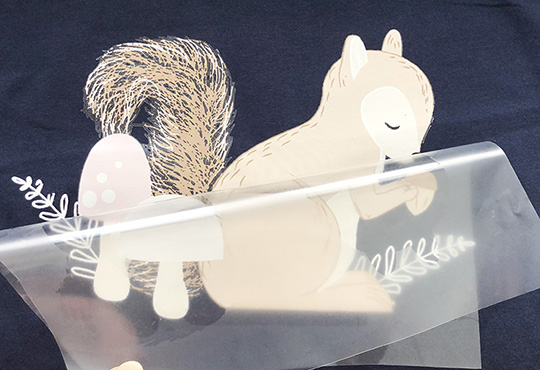 We are the Heat Transfer Printing factory. We are specialized in sales and production of Heat Transfer Printing manufacturers. We provide Heat Transfer Printing wholesale and provide customized production. Our products are generally sell to Europe and the United States and Amazon, choose us, you will have the following advantage: can be small order, variety, high quality, quick delivery, good price.
We are a professional enterprise engaged in the production, development and sales of heat transfer materials and heat transfer processing. The company is located in Dongguan, Guangdong, the world's manufacturing capital.

Meanwhile, in the increasing pursuit of textile safety, our company's products have passed SGS, OEKO-TEX International Environmental Textile Association certification.

Based in China, supply to the world.Low Price,High Quality. Welcome to contact us for free samples.